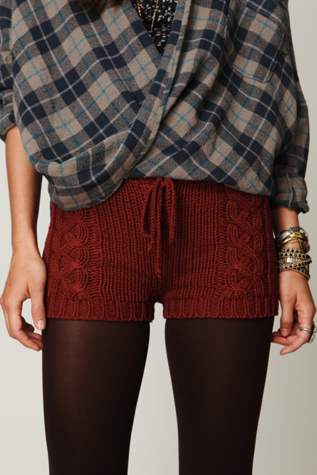 1. Chan Luu Cable Shorts via Free People
2. Gams, pattern by
Craig Hunter via knitty
3. Stolen Girlfriends Club Cableknit Short via I don't like Mondays

Love. I think I'm going to knit myself a modified version of the gams. No way am I going to pay $90 + for something I can knit in 2 days with yarn that will cost $10.

I have a few other projects in mind for the fall too.

Going to buy some cork board so I can start making an ideas board to pin up swatches, color chips, magazine clippings.

Have to start thinking of ideas for an Private study with the Art department and what I'm going to do with my fall!

To weave or not to weave? So many questions, ideas running around in my head!